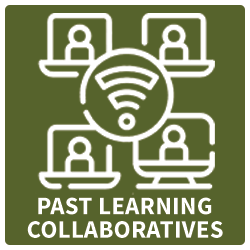 Description: Health Partners on IPV + Exploitation and the National Center for Medical-Legal Partnerships are collaborating to host a four-part learning collaborative on partnering to address the health and legal needs of patients and clients experiencing intimate partner violence (IPV) and exploitation. The learning collaborative will feature several partnership models and promising practices to develop, sustain, and grow partnerships between health care professionals and legal services providers. Speakers from Colorado Legal Services, Alaska Legal Services, Asian Health Services, and the Indiana LAVA project will each share how partnerships between providers and legal services partners have improved outcomes for survivors and increased access to services. The learning collaborative will also address creating MOUs between civil legal service programs, health centers, and domestic violence programs. Attention will also be given to tools to utilize "CUES", a universal education approach that allows providers to reach more patients as a form of both prevention and intervention.
Learning Objectives: As a result of this Learning Collaborative, participants will be better able to:
Identify strategies to build partnerships between civil legal services providers and community health centers to address the health and legal needs of survivors of IPV and exploitation.
Describe strategies for sustaining and growing collaborative health justice responses to preventing and addressing IPV.
Describe 3 tools that can help community health centers and civil legal services formalize partnerships and develop protocols for responding to domestic violence and building prevention strategies.
Learning Collaborative Session Dates/Times:
Session 1: Thursday, May 5, 2022
Session 2: Thursday, May 12, 2022
Session 3: Thursday, May 19, 2022
Session 4: Thursday, May 26, 2022
Learning Collaborative Session Titles:
Session 1: Collaborating to Address the Health and Legal Needs of Patients Experiencing Intimate Partner Violence and Exploitation: Introduction, Tools, and Resources
Session 2: Developing Partnerships Between Legal Services Programs and Health Centers
Session 3: Scaling and Sustaining Medical Legal Partnerships to Address IPV and Exploitation
Session 4: Partnering to Address the Health and Legal Needs of Older Adult Survivors of Abuse and Exploitation
Learning Collaborative Faculty and Presenters:
Jessica Brock, JD LL.M, LAVA Project Director, Indiana Legal Services
Kimberly S.G. Chang, MD, MPH, Family Physician, Director of Human Trafficking and Healthcare Policy, Asian Health Services
Bethany Hamilton, JD, she/her/hers, National Center for Medical-Legal Partnership, Co-Director
Elena Josway, JD, she/her/ella, Program Director, Futures Without Violence
Patricia Medige, JD, she/ella, Senior Attorney, Colorado Legal Services
Nikole Nelson, JD, Executive Director, Alaska Legal Services
Questions? Please email Camila Sanchez Tejada csanchez@futureswithoutviolence.org
Learning Collaborative activities include didactic presentations by faculty, resource exchange and group conversation. This type of collaborative learning allows faculty and participants to identify strategies and solutions, together. Participants are encouraged to bring and exchange their ideas, challenges, and needs related to the topics being discussed.

Type: Learning Collaborative