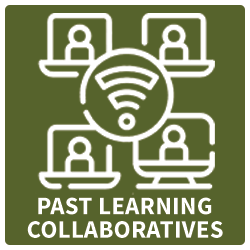 Description: The National Health Network on Intimate Partner Violence and Human Trafficking, funded by the Health Resources and Services Administration's (HRSA) Bureau of Primary Health Care, works with health centers and systems to support those at risk of experiencing or surviving intimate partner violence (IPV) or human trafficking (HT) and to bolster prevention efforts. The National Health Network on IPV and HT will be holding a Learning Collaborative on "Healing Centered Engagement for Patients Experiencing Intimate Partner Violence."
Through four online sessions, this learning collaborative will bolster community health center (CHC) staff capacity so they can best support their patients on IPV and HT, including offering universal education, empowerment and support (the CUES approach) and offering warm referrals to community-based domestic violence programs (DVPs) for safety planning and other well-being support in the time of COVID-19. The learning collaborative will offer guidance on a range of topics including how to establish partnerships between CHCs/DVPs and establish memoranda of understanding (MOUs); staff self-care and organizational practices to help prevent provider burn out and bolster staff capacity; adapting the CUES approach for telehealth; an introduction to other tools and approaches featured on www.IPVHealthPartners.org, and an opportunity for peer exchanges among participating CHCs and DVPs.
Session Descriptions, Dates, and Times:
Session 1: "Building Intimate Partner Violence/Human Trafficking Partnerships Between Community Health Centers and Domestic Violence Advocacy Programs" (National Webinar): This webinar will feature the critical role of community based domestic violence programs in supporting patients on IPV/HT and how to build meaningful collaborations including initiating MOUs and bidirectional warm referrals. FUTURES will help CHCs establish this partnership by detailing mutual partnership benefits; sharing an MOU template; and offering other tools featured on www.ipvhealthpartners.org, including guidance and agenda topics for their first meeting. Additionally, the MOU template (tool) and guidance will reflect procedural changes related to COVID-19. For example, rather than meeting in person at the start of the partnership, virtual engagement will also be suggested, as well as expanding on other collaborative strategies given social distancing.
Session 2: Learning Collaborative Cohort Session: This second session in the learning collaborative will serve as an orientation and an opportunity for the cohort to get to know one another. We will also provide an overview of the learning collaborative workplan/timeline and next steps. Time will also be provided to debrief the webinar, "Building Intimate Partner Violence/Human Trafficking Partnership Between Community Health Centers and Community-based Programs," and materials provided to participants before beginning the learning collaborative, including an infographic for the CUES approach, and other FUTURES resources and tools.
Session 3:  "Increasing Staff Capacity to Respond to IPV/HT During COVID-19" (National Webinar): This webinar will offer a combination of self-care and organizational practice strategies to help prevent provider burn out and bolster staff readiness for implementing CUES, as well as trauma-informed and healing-centered practices. Lifetime exposure to violence is common and working with clients who are experiencing or have experienced trauma/violence can trigger painful memories and trauma for staff. A personal history of exposure to violence increases risk for experiencing secondary traumatic stress. We will share trauma-informed approaches offered by the Substance Abuse and Mental Health Services Administration (SAMHSA) that recognize how trauma affects all individuals involved with the program, organization, or system, including its own workforce. Numerus studies tell us that in order to do this complex work the needs of providers cannot be ignored. Providers need supports for themselves and within their systems to promote healing centered engagement, which will also be covered in this webinar.
Session 4: Learning Collaborative Cohort Session: This final session will be an opportunity for the learning collaborative to debrief the webinar on increasing staff capacity and answer questions, promote peer exchange, and share additional tools and approaches. We will also discuss other next steps to promote their partnership and utilize the online toolkit, www.ipvhealthpartners.org to undertake additional systems change actions as a partnership. 
Type: Learning Collaborative