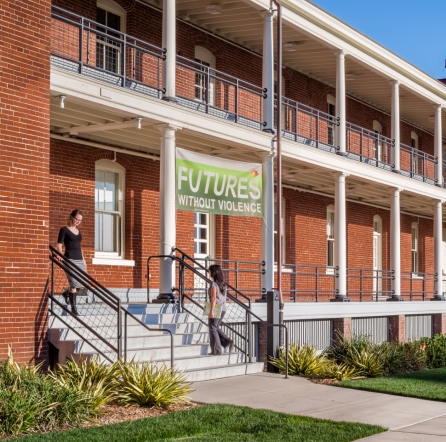 ABOUT US
Health Partners on IPV + Exploitation is led by Futures Without Violence (FUTURES) to work with community health centers to support those at risk of, or surviving intimate partner violence (IPV), human trafficking (HT) and exploitation, and to bolster prevention efforts.
Key Topic Areas:
Increasing staff capacity and healing-centered engagement
Assessment and universal education approaches and tools
Building health center and community-based partnerships
Health policy and systems change (including on new UDS measures on IPV/HT)
Prevention approaches and ways to promote health equity and increase health and safety outcomes for those surviving IPV and HT and exploitation
OUR TEAM
Health Partners staff and faculty bring deep levels of expertise working closely with community health centers, public health, and health delivery systems to support survivors of IPV, HT, and exploitation; and to strengthen health center and DV advocacy program partnerships and promote prevention.
CORE VALUES
Health Partners on IPV + Exploitation operates under the National Health Initiative to Address Violence and Abuse at Futures Without Violence. The Initiative has developed a set of core values, along with mission and vision statements, and a description of our approach.
Mission: Our mission is to support the health and safety of individuals, families, and communities, and to promote the healing and wellbeing of those affected by domestic violence, sexual violence, and human trafficking and exploitation.
Vision: We envision a world where health and safe relationships are a reality for all people, where policies and practices promote access to health care, housing, and economic and educational opportunities that center racial equity, immigrant rights, disability rights, individual, social and parenting supports.
MOST RECENT BLOG Posts