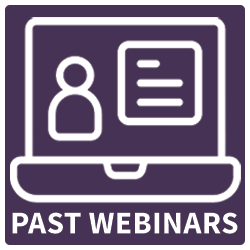 Para leer la información en español, por favor descargue el panfleto al final de esta pagina.
Date: May 24, 2022
Description: Health Partners on IPV + Exploitation, Migrant Clinicians Network, and Farmworker Justice are cohosting a webinar on healthcare responses to address intimate partner violence (IPV) and exploitation. Partners will share new tools and strategies developed with farmworker communities to address IPV and promote prevention of intimate partner violence and partnerships with community-based organizations working alongside farmworkers.  Presenters will also share tools and strategies to build resilience for frontline staff supporting patients experiencing intimate partner violence.
Learning Objectives: As a result of this webinar participants will be able to:
Describe three tools to improve the delivery of and access to health care services for farmworkers experiencing intimate partner violence (IPV) and exploitation.
Identify collaboration strategies to address social determinants of health and improve outcomes for survivors of IPV in farmworker communities.
Identify practical tools that community health center staff can implement to build their own resilience and prevent and address vicarious trauma and burnout.
Questions? Please email Camila Sanchez Tejada csanchez@futureswithoutviolence.org Descargar el panfleto aquí.